I write for general and academic audiences about how religion, sex, and politics shape American culture.
My C.V. has a complete list of my peer-reviewed and otherwise academic publications.
Public Confessions: The Religious Conversions that Changed American Politics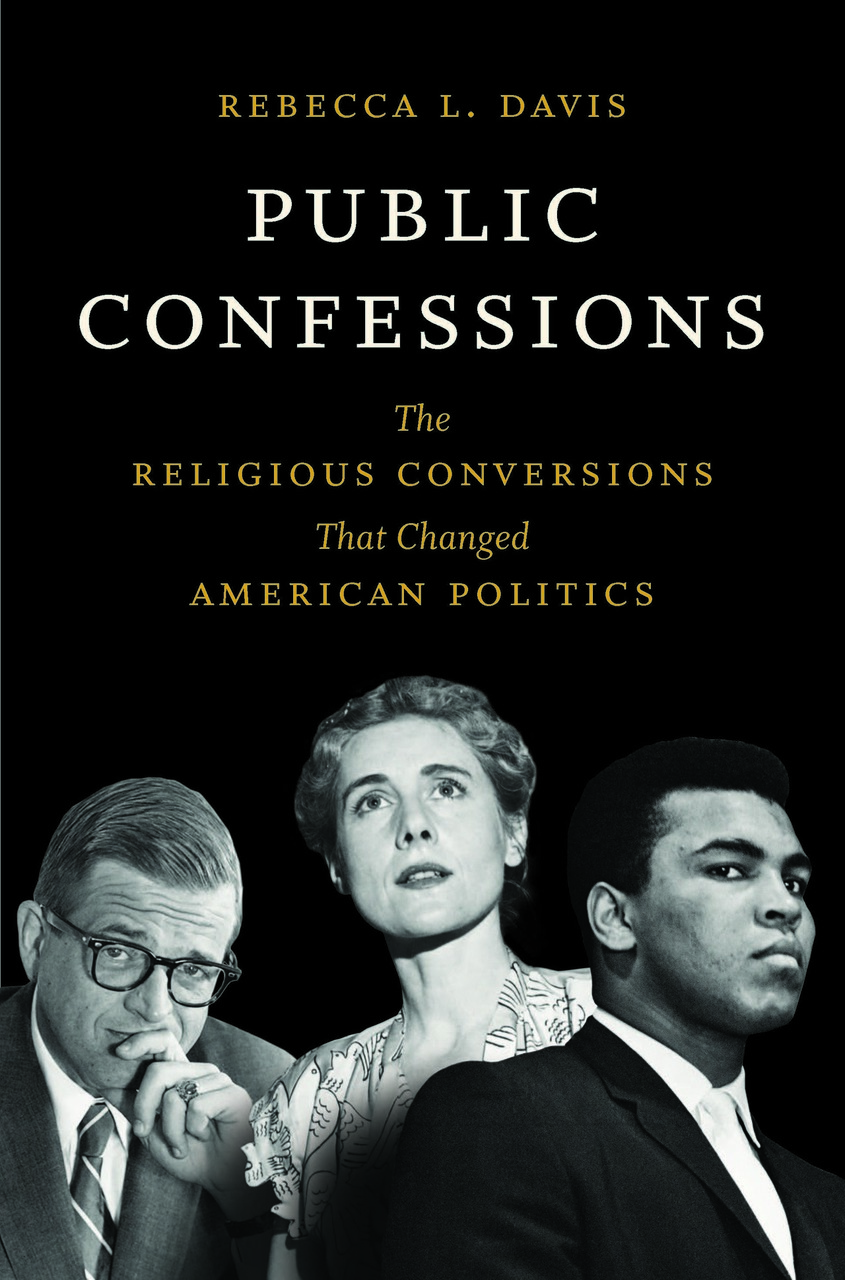 Available now!! Order directly from UNC Press with code 01DAH40 for 40% off!
"...a sterling history of mid-20th-century religious conversions and the social issues surrounding them . . . This impressive work captures a fraught period in American political and religious history with a clear eye and insightful reasoning." – Publishers Weekly, starred review
"Davis gives us a head start, deftly connecting her history of public converts, who helped clarify voters' views on race and democracy, among other issues, to the rise of the religious right." – Washington Monthly
"The importance of the book... is about the mixing of religion and politics in U.S. public life, often blurring the line between religious beliefs and political agendas." – Catholic Standard
Personal reinvention, from relatively minor changes like a nickname to major transformations in gender identity, is a core part of the human condition. New identities can help people cast off an unappealing past, align with a group in which one seeks membership, or attain personal or professional goals.
The second half of the twentieth century was marked by a startling number of religious conversions among American celebrities, becoming fodder—often critical—for newspapers and gossip columns. Rebecca L. Davis reveals how the contradictory pressures to conform to a specific vision of Americanism and to celebrate the freedom of religion made conversions both attractive and threatening to the American public. Through lively stories of individuals' conversions, we learn that the act of changing religions was often viewed as selfish, reckless, and nonconformist, but it also accomplished significant political work.
More Perfect Unions: The American Search for Marital Bliss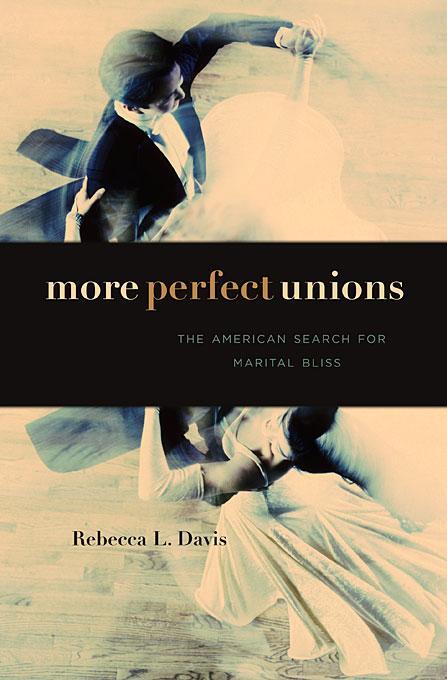 An astute, engaging, and disturbing history.
--Jill Lepore (New Yorker)
This book is a must-read for scholars in women's history and gender studies.
--Norma Basch (Journal of American History)
A deeply researched and readable work... Many more insights await the reader in this gem of a study, rich with detail culled from case histories, personal letters and many other archival sources.
--Nancy L. Roberts (Catholic News Service)
More Perfect Unions is...a useful, and usefully provocative, book. It should find a durable life in the discourse of marriage and gender studies.
--Jim Cullen (History News Network)
"There could hardly be a more opportune time to have at hand Rebecca Davis's smart, thoughtful, and meticulously-researched new book of social history." -- Bella DePaulo, Living Single blog, PsychologyToday.com
Heterosexual Histories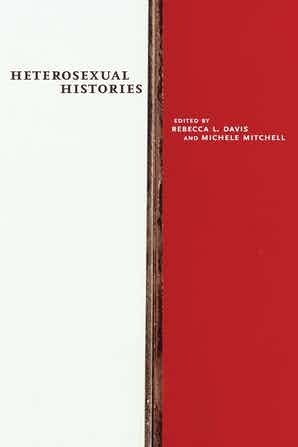 A collection of original essays by leading scholars of the history of sexuality, who explore how and why "heterosexuality" matters across four hundred years of North American history.
I wrote about heterosexuality's history and Valentine's Day
Order now from NYU Press with code HETERO30 for a 30% discount!
Introduction, or, Why Do the History of Heterosexuality?
Rebecca L. Davis and Michele Mitchell
Part I: Difference and Desire since the Seventeenth Century
1. Toward a Cultural Poetics of Desire in a World before Heterosexuality
Richard Godbeer
2. The Strange Career of Interracial Heterosexuality
Renee Romano
3. Age Disparity, Marriage, and the Gendering of Heterosexuality
Nicholas L. Syrett
4. "Deviant Heterosexuality" and Model-Minority Families: Asian American History and Racialized Heteronormativity
Judy Tzu-Chun Wu
Part II: Difference, Bodies, and Popular Culture
5. Defining Sexes, Desire, and Heterosexuality in Colonial British America
Sharon Block
6. Spectacles of Restraint: Race, Excess, and Heterosexuality in Early American Print Culture
Rashauna Johnson
7. Heterosexual Inversions: Satire, Parody, and Comedy in the 1950s and 1960s
Marc Stein
Part III: Embracing and Contesting Legitimacy
8. Holding the Line: Mexicans and Heterosexuality in the Nineteenth-Century West
Zurisaday Gutiérrez Avila and Pablo Mitchell
9. Suburban Swing: Heterosexual Marriage and Spouse Swapping in the 1950s and 1960s
Carolyn Herbst Lewis
10. Race, Sexual Citizenship, and the Constitution of Nonmarital Motherhood
Part IV: Discourses of Desire
11. Restoring "Virginal Conditions" and Reinstating the "Normal": Episiotomy in 1920
Sarah Rodriguez
12. How Heterosexuality Became Religious: Judeo-Christian Morality and the Remaking of Sex in Twentieth-Century America
Heather R. White
13. The Price of Shame: Second-Wave Feminism and the Lewinsky-Clinton Scandal
Andrea Friedman